USB-C Cable Power Splitter Black (MFi)
---
The world's only solution to extend the USB ports of your charger. The ALLDOCK Y-USB splitter cable was specially designed. A special chip ensures that even 2 Apple devices can be charged at the same time - unique in the world.

It is also a perfect extension of your LuxeTech 20W USB-C PD Wall Charger. The Y-USB split cable from ALLDOCK offers you the unique opportunity to connect more devices to chargers than originally intended.
IMPORTANT: Power charging cable, no data transfer possible.
ALLDOCK USB - C  Cable Splitter Black
Colours: Black
Cable Size: 12.5cm 
Order multiple: Single unit
Max Power Support - 20V / 3A / 60W
1 x USB-C Male to 2 x USB-C Female
This Cable is compatible with all Apple or Android cables and the corresponding devices. Also, this is a power charging cable, no data transfer possible.
Excellent for small devices
I'm an engineer who uses USB-C-PD charging technology extensively. My gear requires 5V, 12V and 20V negotiated USB-C-PD power.
This protocol aware splitter cable delivers on its promise to provide MiFi 5V power across its two tails safely to two Apple devices. In my testing, my iPad Gen6 took 15W and my iPhone SE Gen3 (2022) took 5W.
I monitored the exchange with my inline USB-C-PD protocol-aware measurement device and all looked within acceptable specs.
I'm knocking off a star because this unique product needs a heavier duty version for high energy users such as myself, wanting a splitter capable of negotiating up to 20V to split up a 150W USB-C-PD port (on my ChargeAsap Zeus but other products are now sporting these heavy duty charging ports this year as well). The company said they have no plans to build such a product.
works well
Got this to replace an eBay purchase that worked once and then never again. Lesson learned. This is just what I wanted to charge battery and phone at the same time.
Charge your Apple watch up to 6 times on the go!
Check out our portable charging solution for your Apple Watch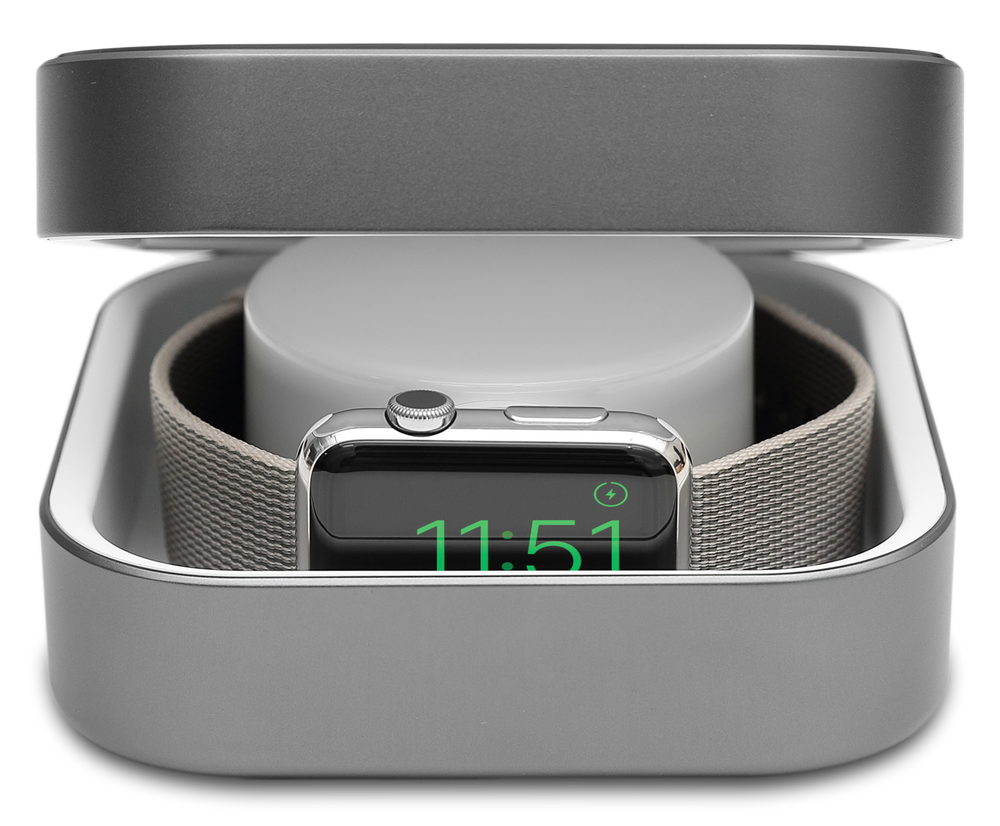 Shop Now